THE LIGHT EFFICIENCY
The 100% full-led repeaters suit to all taximeter brands, even set in immovable or removable version.
They are certified for Paris and the Province and have a two-year warranty (except for wear parts).
THE FULL-LED REPEATER
We totally renovated our "Universel" Repeater to incorporate the latest technologies and offer to you 100% reliability and efficiency…
100% LED Lights for a performance / consumption high productivity
An innovative technology choice for all optics in order to optimize the light sources
An optimized electronics to provide maximum reliability
An assembly of the whole system with high-performance gluing for better sealing and longevity
A new cover in PA12: shocks resistant & chemicals resistant
Available in 10 colors (new: black)

COMPATIBLE WITH ALL CERTIFIED TAXIMETERS

APPROPRIATE ACCESSORIES
COVERS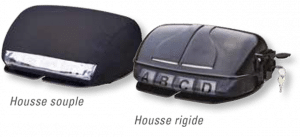 Soft cover in imitation leather: quick and convenient installation and removable
Hard cover in polycarbonate UV resistant: easy, fast and convenient installation and removable, without prior adaptation, mechanical lock secured with private keys, patented lock by Venturi effect, the faster you lock, the more secured is your cover!
REMOVABLE SYSTEM
Daily removable repeater
IP 67 Waterproof plug
Approved system for more security and freedom!
RAISER KIT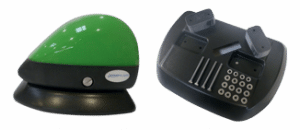 Thanks to this raiser kit you can write the name of your town or/and your phone number in front or back.
DISCOVER THE WHOLE VIDEO OF OUR NEW FULL LED TAXI REPEATER